Hotels
From the revitalization of historic structures to the arrival of fresh ideas to familiar places, this year's crop of newcomers stand out for their ingenuity.
By Surface


December 27, 2018
Hotel Pacai 
Vilnius, Lithuania
In Vilnius's historic Old Town, architect Saulius Mikštas has breathed new life into a 17th-century Baroque mansion. The restoration of the existing structure is complemented by the preservation of original frescoes and textured walls in the 104 rooms by interior designers Indre Barsauskaite and Greta Valikone, who layered in contemporary furnishings for a balanced mix of old and new. The same can be said for the restaurant, which updates traditional Baltic recipes with super-seasonal ingredients and creative presentations.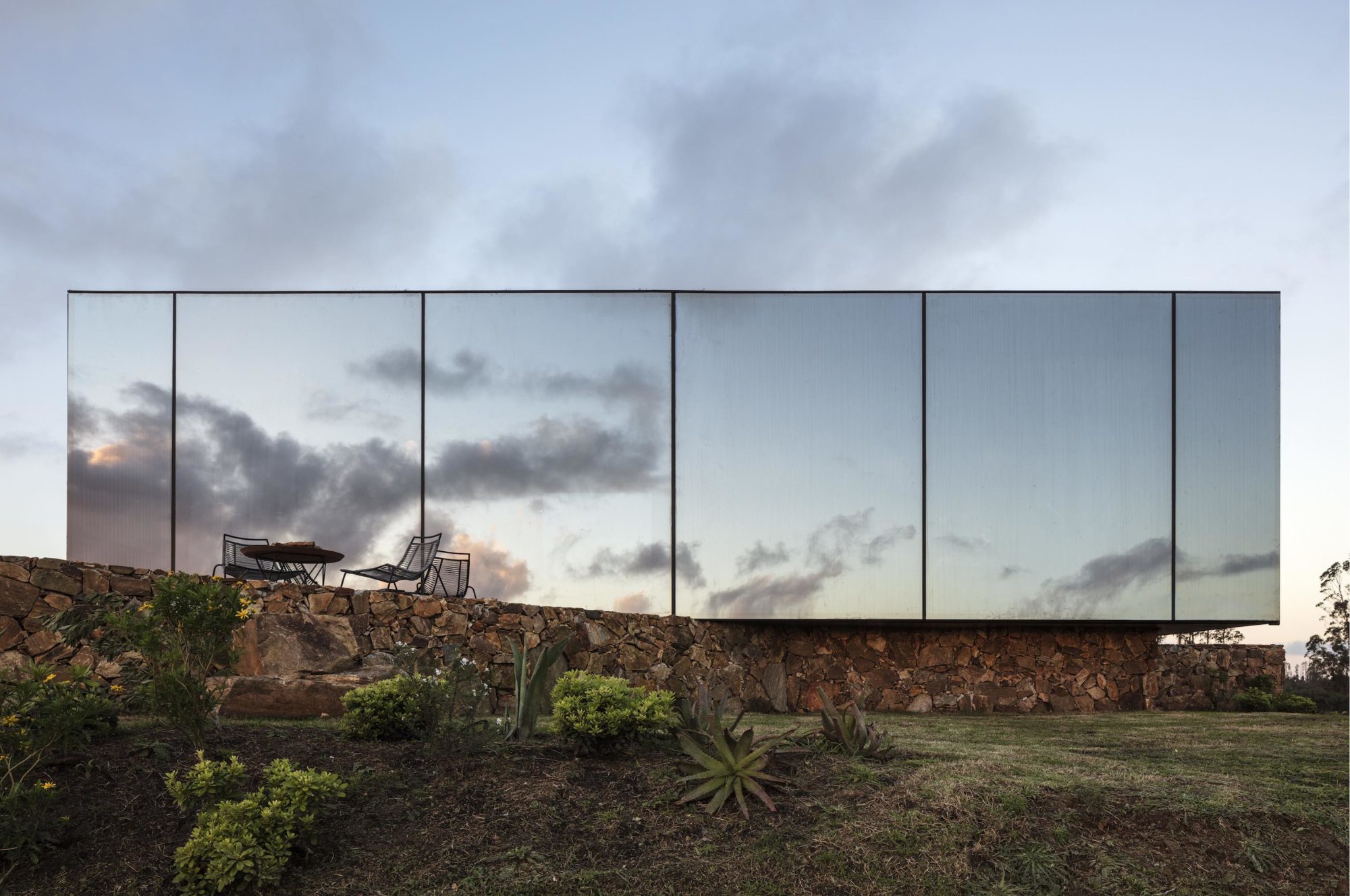 Sacromonte Landscape Hotel
Uruguay 
This year's Surface Travel Awards winner in the resort category, Sacromonte is spread over 250 acres in Uruguay's wild Sierra Carapé, about an hour north of Punta del Este. Designed by Montevideo-based MAPA Architects, the wine resort's structures are sheathed in one-way mirrored glass that reflects the mountains, vineyards, and skies filled with fluffy clouds that surround it. The 13 steel cabins were prefabricated, then brought to the site and erected on platforms of local stone; rear walls were assembled from stacked cut timber. Given the setting, sustainability was an important consideration (as evidenced in the eco-conscious glass, living roofs, and wastewater treatment) but the overall effect is one of beatific calm.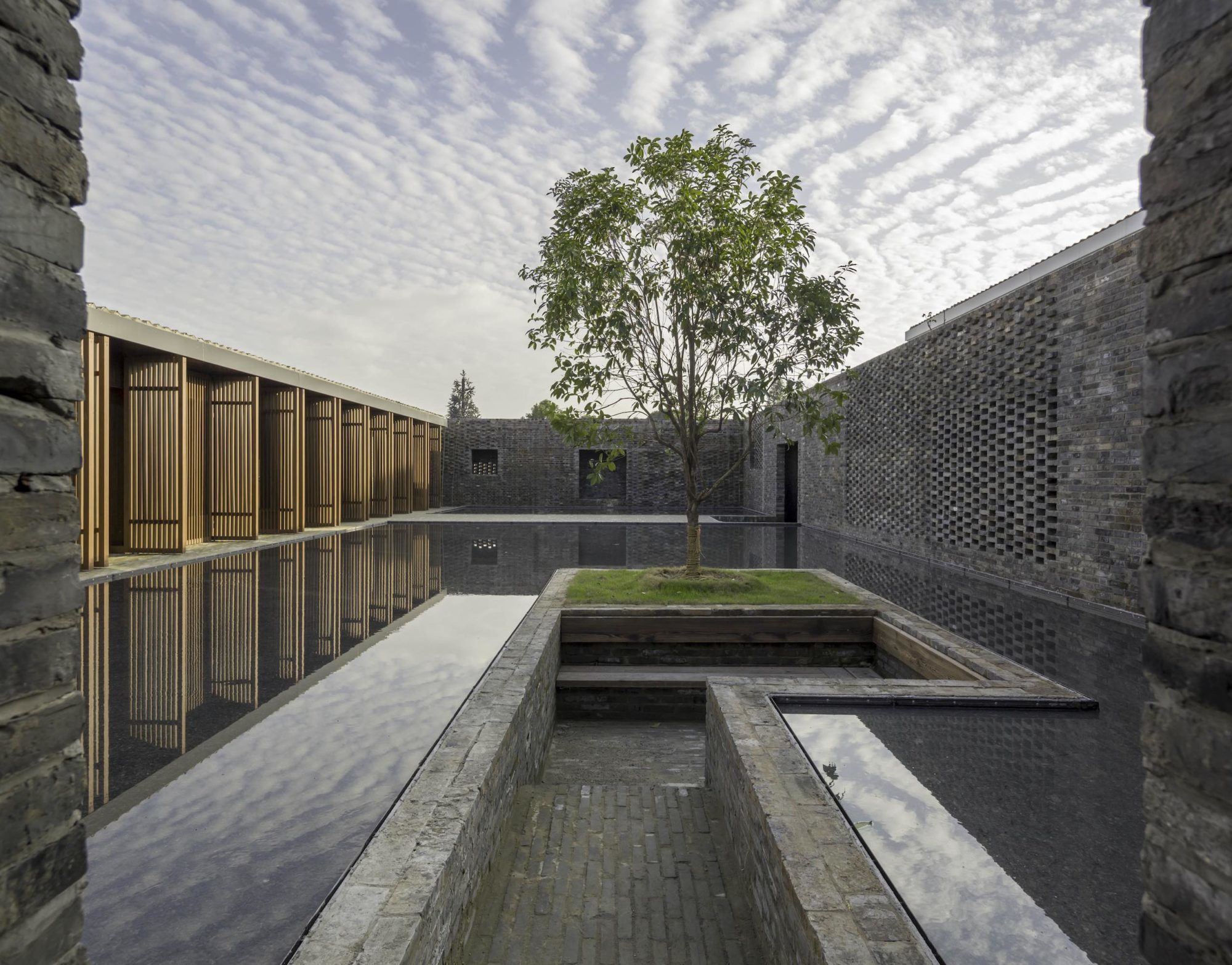 Tsingpu Retreat
Yangzhou, China
Taking home the Surface Travel Award for best small international hotel, Tsingpu Retreat's reclaimed-brick walls frame the sky as if it's an ever-changing painting. Inspired by Chinese hutong houses, Shanghai-based firm Neri & Hu conceived the 20-room hotel, near Yangzhou, China's Slender West Lake, to meld landscape and architecture inside—where terrazzo meets white oak and brass—and out. With public spaces that include an art gallery and teahouse, not to mention a network of pathways, courtyards, and water features, the resulting experience is one of meditative solace—a place where time is at a standstill, even as clouds roll on above.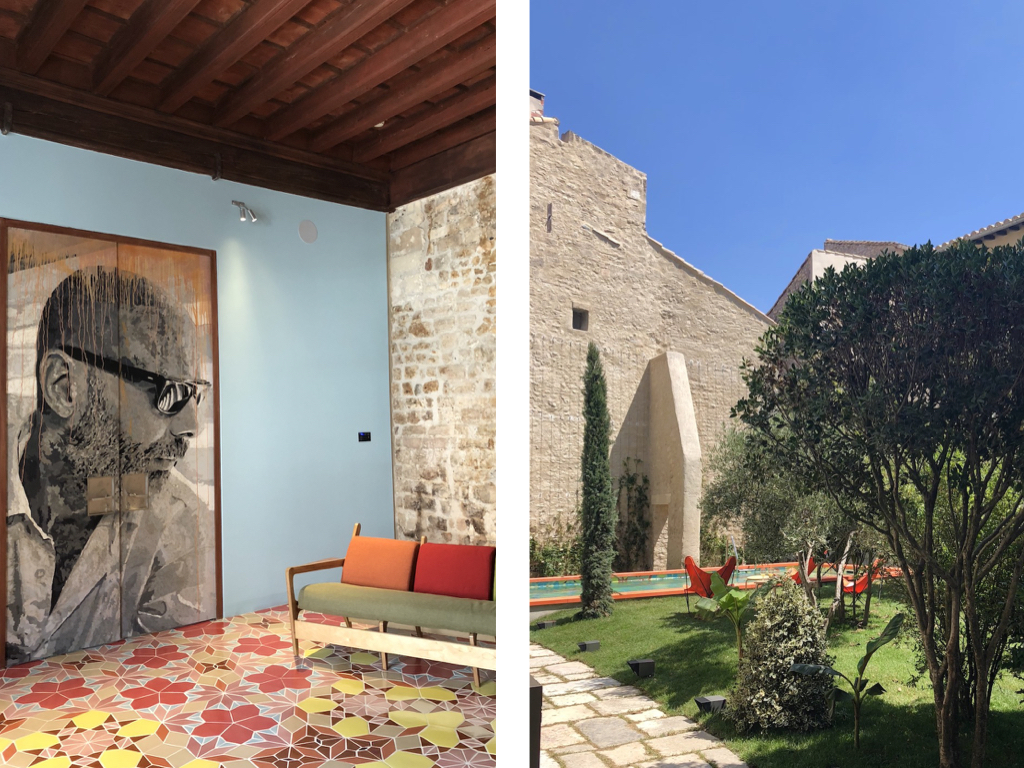 L'Arlatan
Arles, France
Art collectors jumping into the hotel game has been a noticeable trend in hospitality this year. Before Manuela and Iwan Wirth recently unveiled the Fife Arms in Scotland, the philanthropist, producer, and collector Maja Hoffmann, debuted L'Arlatan, a historic property she asked the artist Jorge Pardo to completely reinvent. The result is a kaleidoscope of colors: handmade ceramic tiles in vibrant hues like sunflower yellow, bright tangerine, and an arctic blue coalescing into abstract mosaics along the floors and walls; dozens of laser-cut plastic lanterns hanging from the ceiling, resembling bulbous sea creatures; and doors painted with images from Van Gogh's more Japonisme-inflected works.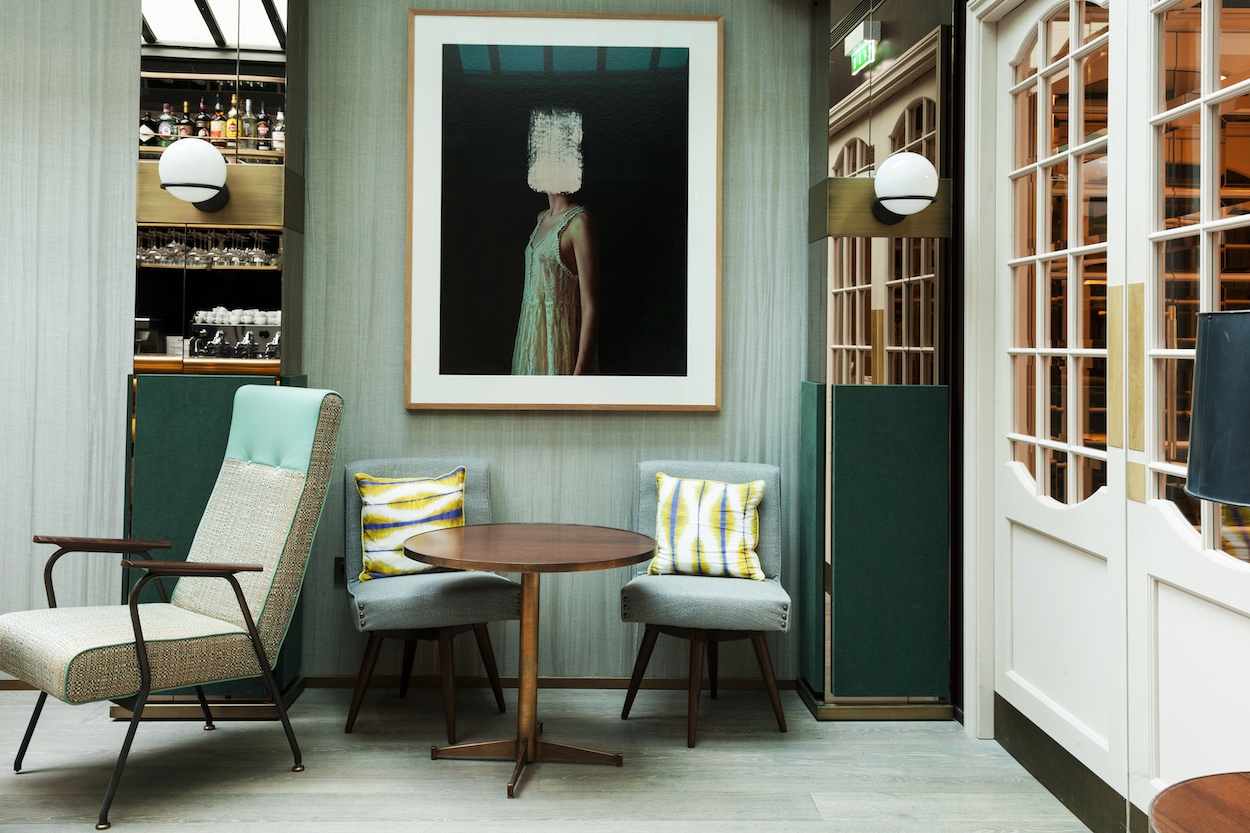 Maison Breguet
Paris
Paris has seen a wave of idiosyncratic boutique hotel openings in recent years, reviving a dormant scene known for exorbitant palace properties but not much else. They shake things up at the new 53-room Maison Breguet—thanks, in part, to a cocktail menu by acclaimed bartender Nicolas de Soto and a selectively edited shop from Charlotte Balme, creative director of the fashion label Yvonne Yvonne.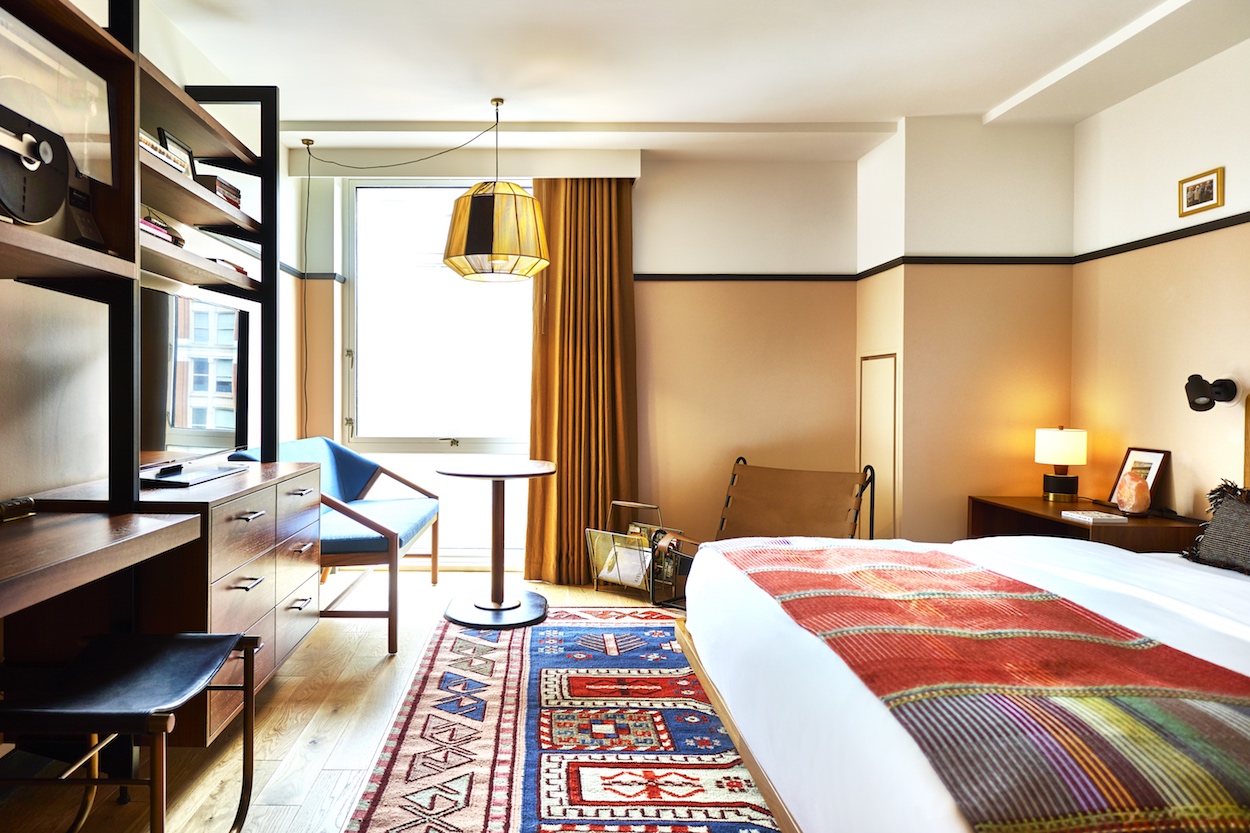 Eaton Workshop
Washington, D.C.
Drawing on her background in anthropology, filmmaking, and activism, founder Katherine Lo is on a mission to merge the hospitality industry with progressive social change at Eaton Workshop, a new brand that debuted in Washington, D.C. and Hong Kong. The 209-key Eaton D.C., a collaboration between Gachot Studios and Parts and Labor Design, is more subdued, inspired by the spirit of dialogue, a reinterpreted 1970s newsroom. In-room amenities include eco-conscious products and literature on politics, art, and music; a holistic wellness center offers acupuncture and infrared saunas; and  Kyirisan chef Tim Ma's plant-based American Son restaurant can be found on the ground floor.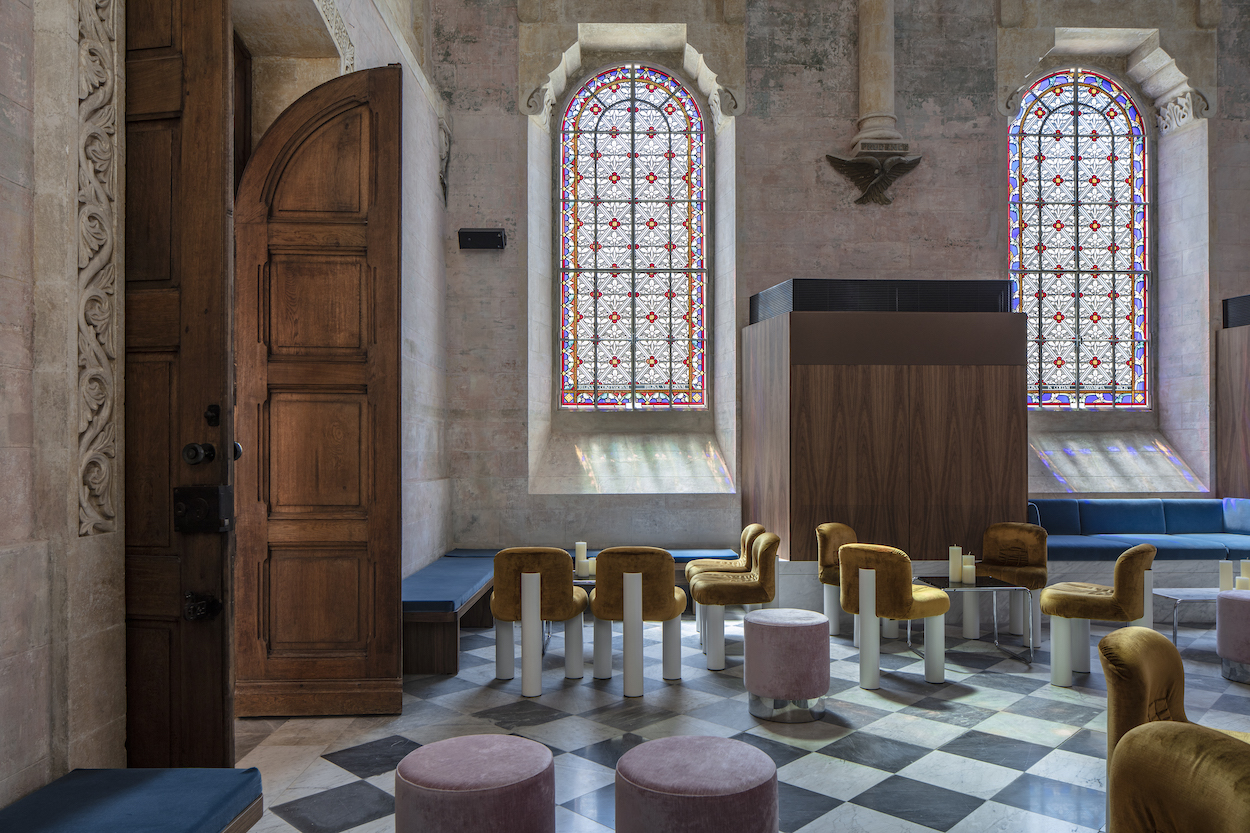 The Jaffa, A Luxury Collection Hotel
Tel Aviv, Israel 
This adaptive reuse project near Jaffa's artists' quarter has been underway for over a decade, thanks to an excavation process that routinely uncovered artifacts and ruins. The painstakingly restored Roman architectural details of the 19th-century landmark harmoniously blend with John Pawson's minimalist design in the 120 guest rooms, 32 residences, and communal spaces. The complex's heritage elements make the property stand apart. A 13th-century Crusaders' wall serves as the foundation of the new-build residential building. Highlights include a cocktail lounge inside the hospital's former chapel with exposed Corinthian order columns and original stained-glass windows rehabbed during the renovation, and two restaurants by Major Food Group—a New York–style Italian concept and Jewish delicatessen.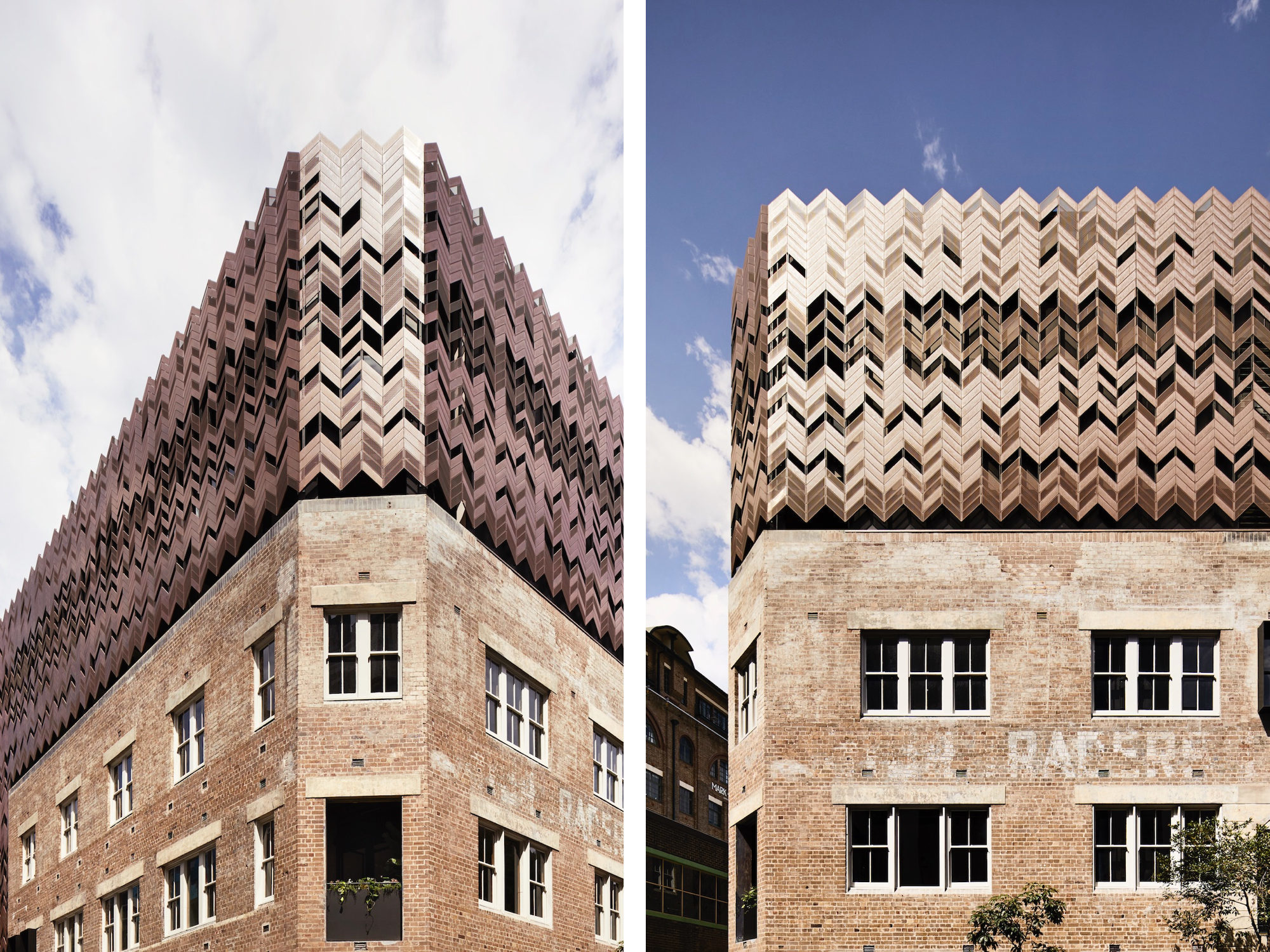 Paramount House
Sydney, Australia 
Traditionally known as a quiet-after-dark Sydney suburb, Surry Hills is suddenly turning up its volume following a passage of new openings down Commonwealth Street. The long-anticipated Paramount House Hotel is the centerpiece of Paramount House, a meticulously packaged day-to-overnight neighborhood hub—café, workspace, farmers market, rooftop health club, basement arthouse, and destination restaurant included—occupying the eponymous film studio's former 1940s headquarters. Plant life thrives in the 29 sun-dappled rooms furnished in crumpled linens and Tasmanian Sel Jak blankets, with premium accommodations showcasing Native Blackbutt wood bathtubs and enclosed patios, intimate touches that give each space the feel of crashing at your friend's fashionable loft. A well-stocked fridge does the same; it's loaded with local Yulli's Brews ales and charcuterie from nearby LP's Quality Meats.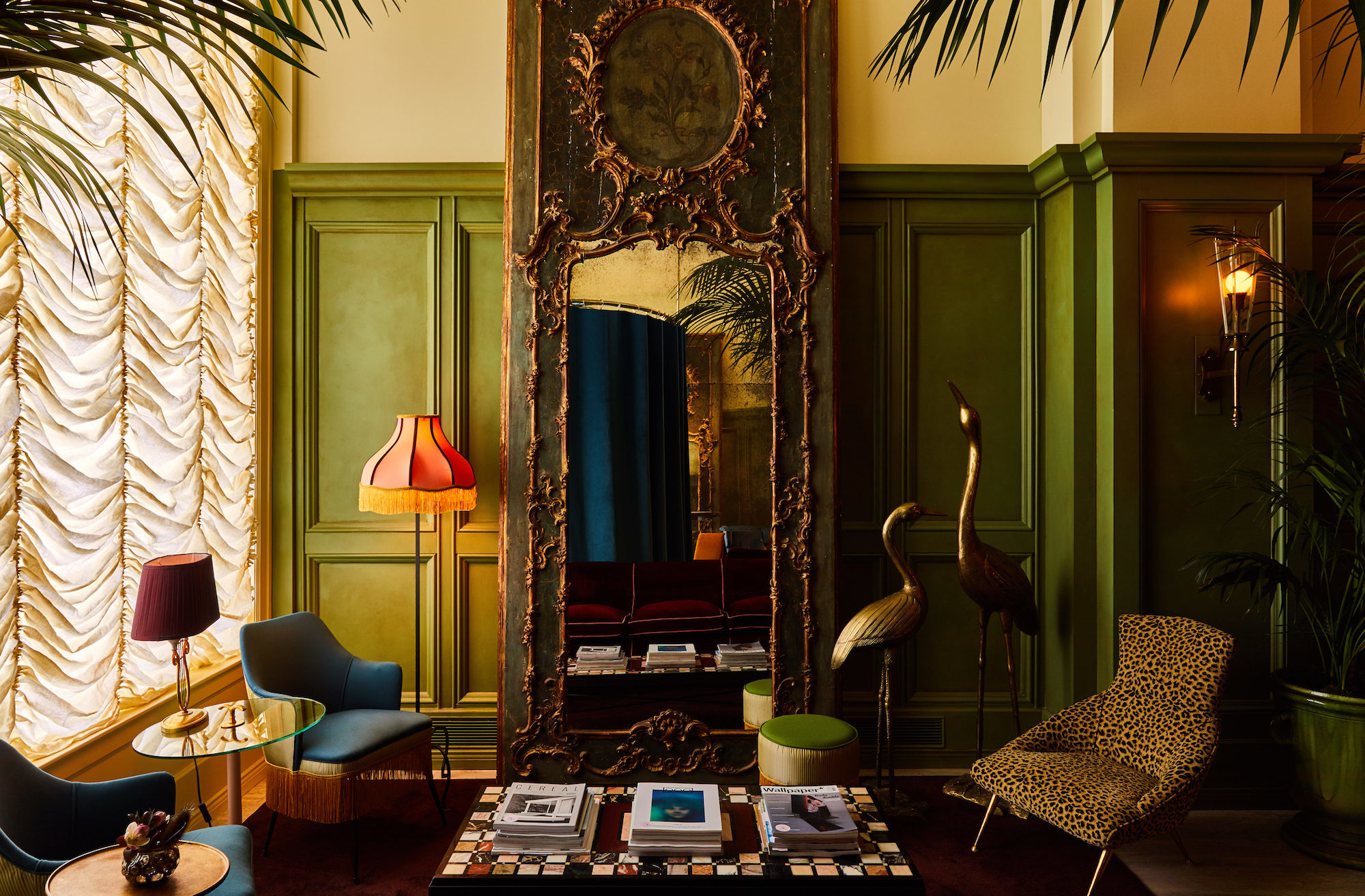 Ever since the runaway success of The Dean four years ago in Providence, Rhode Island, hotel junkies have been anxiously awaiting studio ASH's encore. Their patience has been rewarded with The Siren, where every detail is custom or original: vintage sofas and chairs upholstered in saturated hues of midnight blue, apricot orange, and mustard yellow; ornate 19th-century Italian mirrors; a mint-tone coffee bar lacquered with automotive paint; a highly stylized cocktail bar with plush banquettes and a French disco ball. Also on-site: local floral designer Lisa Waud's pared-down version of her coveted Pot & Box flower shop and Chef Garrett Lipar's eight-seat tasting menu restaurant dedicated to ingredients from the Great Lakes region.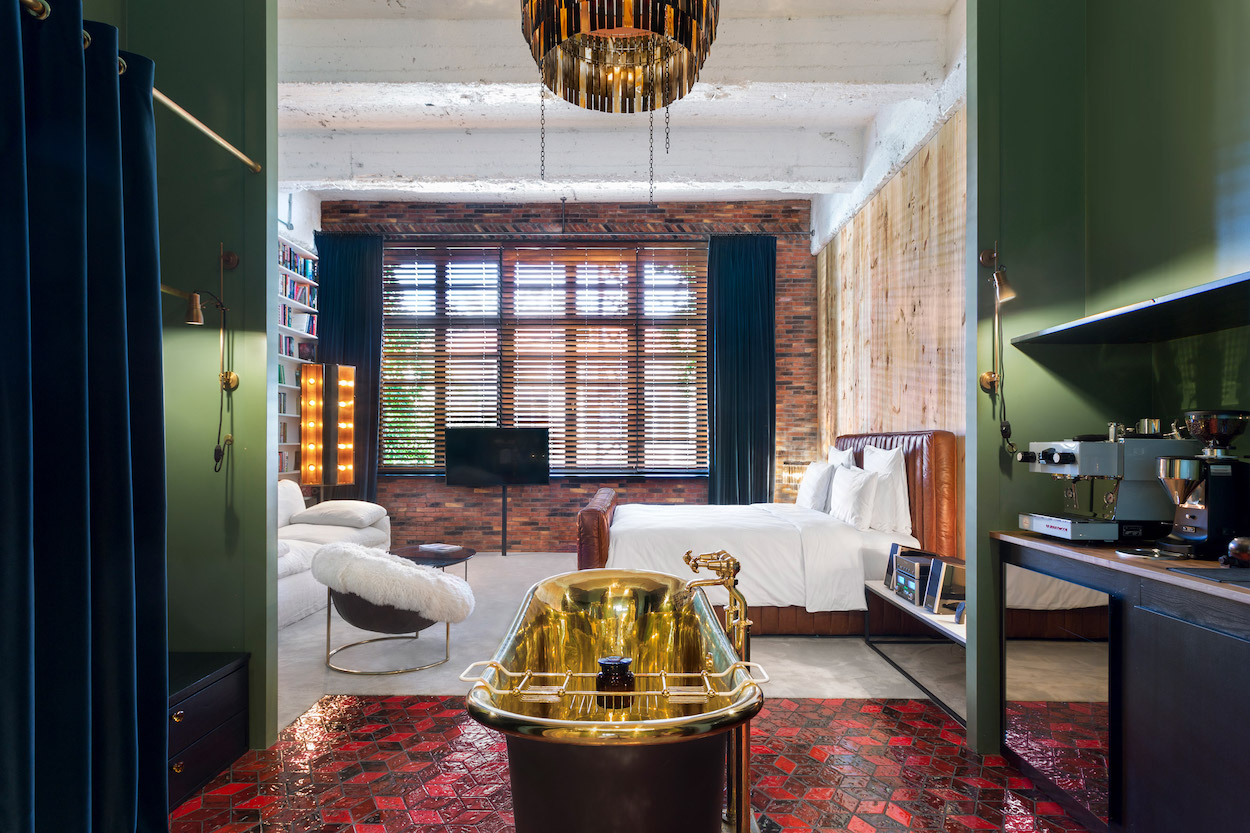 Stamba Hotel 
Tbilisi, Georgia
A creative energy has taken hold in Tbilisi in recent years as local designers and entrepreneurs have transformed the city with dynamic projects that stay true to its past. The latest example: The Stamba Hotel, a Brutalist Soviet-era publishing house retrofitted with art deco touches and a jungly atrium topped by a glass-bottomed pool. Overlooking the courtyard, Adjara Group outfitted the 150 rooms with large replica windows from the original design, wool-lined armchairs, and freestanding brass tubs. But it's the public spaces that star at Stamba. A glamorous ground-floor casino, inspired by 1930s aviation, is awash in plush red carpets and art deco chandeliers; it connects to an annex that hosts the Tbilisi Photo and Multimedia Museum. Foraged ingredients highlight the menu at the café, while a German printing machine discovered during the renovation process will serve as the centerpiece of the basement bar.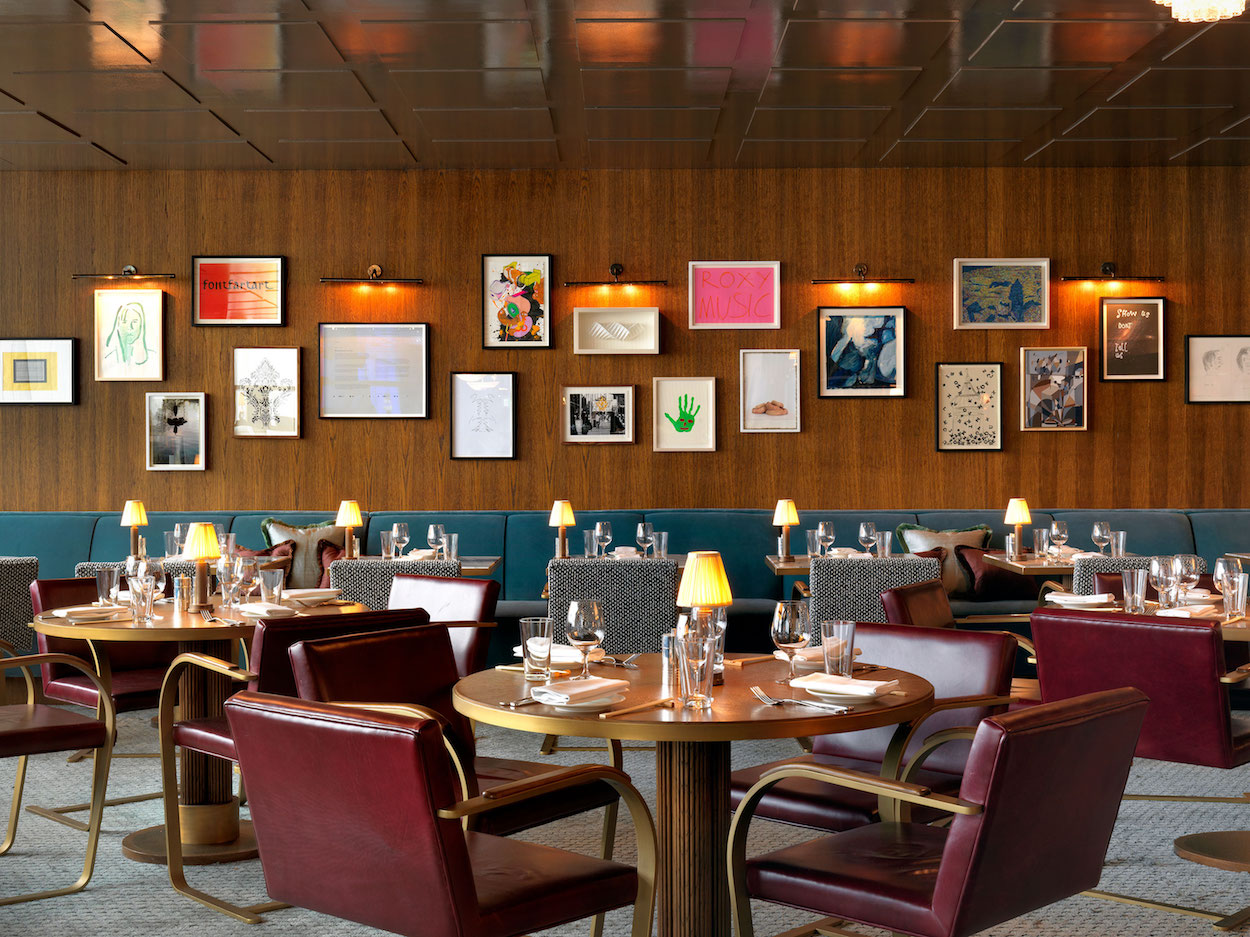 White City House
London
Situated in the former BBC headquarters designed by architect Graham Dawbarn, a 1960s patina washes over the 45 rooms, two-screen cinema, multiple club lounges, and ground-floor gastropub Allis at Soho House's seventh London property.The members-only House Canteen restaurant serves plant-based dishes and Eastern classics such as dim sum and Peking duck; the rooftop pool is lined with midcentury-inspired loungers and parasols; the guest rooms are outfitted with Modernist wooden minibars and furniture upholstered with fabrics by Tibor, a longtime collaborator with the BBC.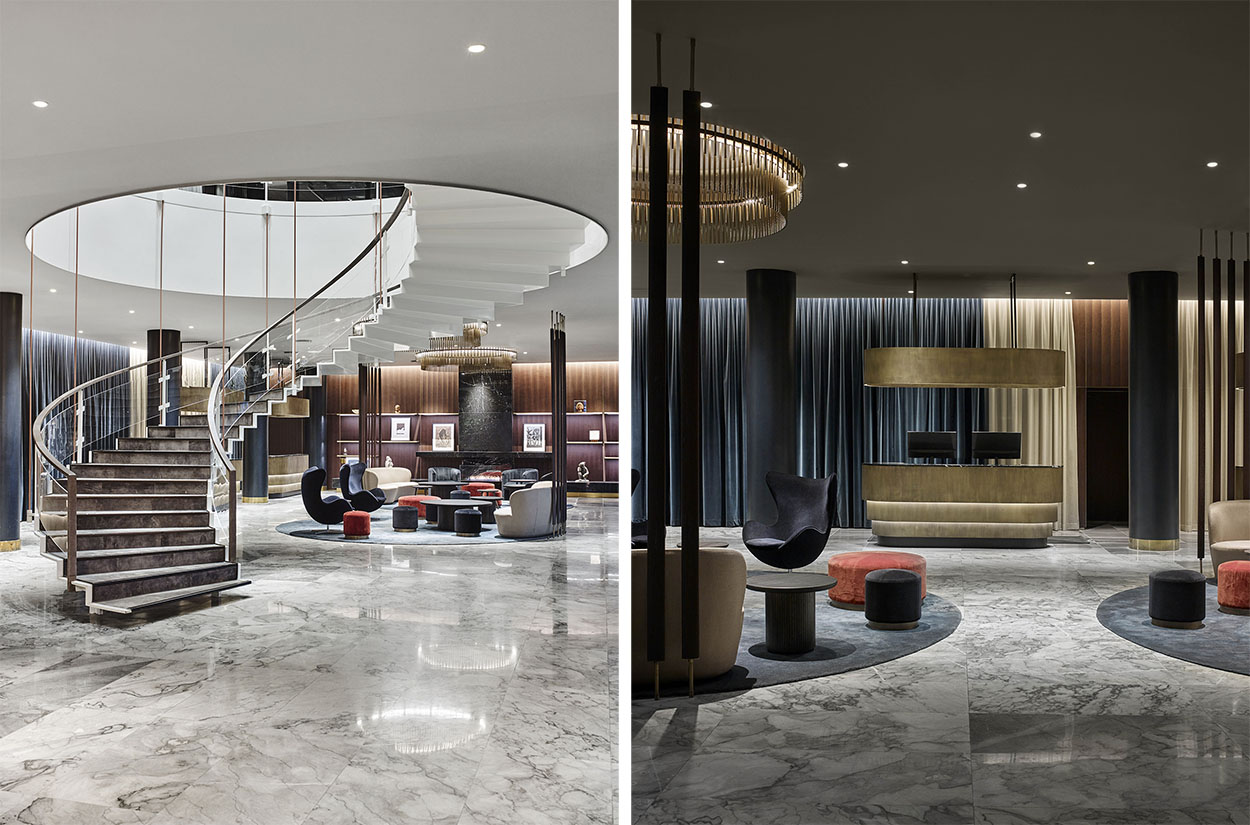 Radisson Collection Royal Hotel
Copenhagen
A beloved icon has reclaimed its former glory in Copenhagen. The city's first skyscraper and a showpiece of Modernist Danish design, the hotel first opened in 1960 and quickly lured the international cognoscenti who came to see Arne Jacobsen's masterful 360-degree-view creation, from the architecture to the flatware to the lobby's Egg chairs. Time took a toll over the years, but now the 259-room hotel has emerged from a top-to-bottom renovation by local studio Space Copenhagen that keeps all its touchstones intact while updating them for today. With the help of Danish manufacturer Fritz Hansen, the firm reinvented many of Jacobsen's original pieces—the Giraffe dining table was resuscitated and now occupies the brasserie-style Café Royal, helmed by chef Christian Paradisi; the Egg, Swan, and Drop chairs were reinvented with Kvadrat fabric textiles. And there are new touches, such as the velvet Loafer chair and brass-lined Amore mirror series in the rooms, playing off one of the property's central attributes since its inception.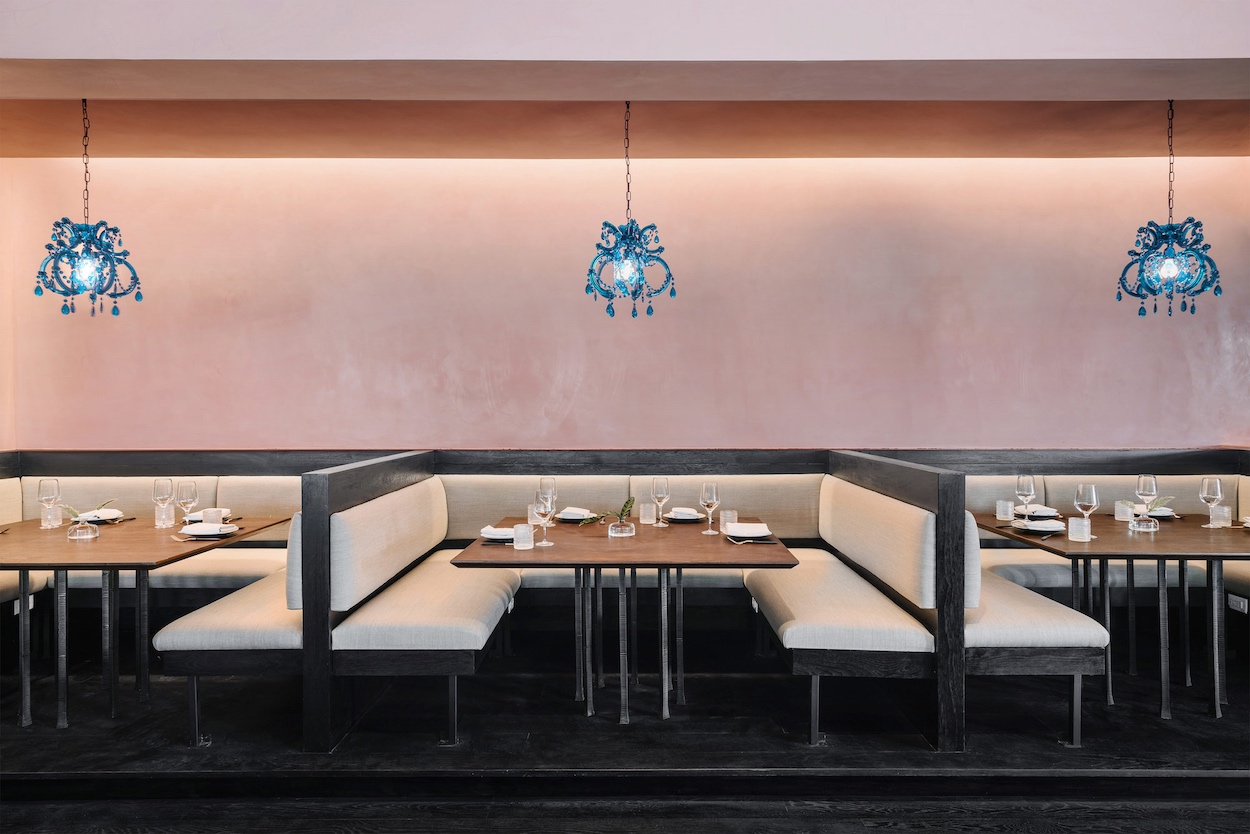 The Line Hotel
Austin, Texas
The bones of downtown's midcentury Radisson building are home to the latest property from Sydell Group, whose portfolio includes the Freehand and Nomad hotels. Guests can expect Texas-themed tomes from nearby South Congress Books and works by up-and-coming local artists in the 428 rooms, a sleek pool overlooking Lady Bird Lake, and an outpost of L.A.'s popular brew shop Alfred—the culprit behind the viral Instagram phrase "But first coffee"—serving up matcha in the lobby.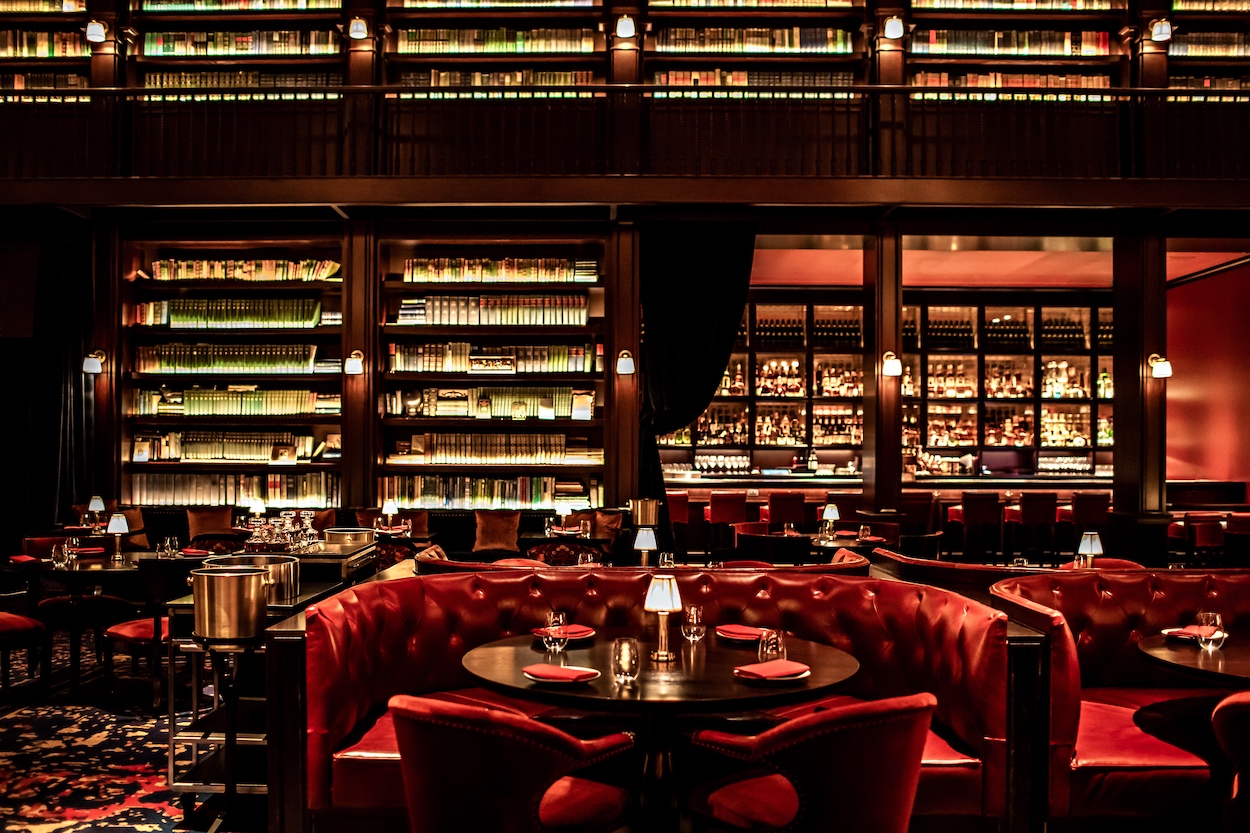 Nomad Las Vegas
The formula for the new Nomad outpost in Las Vegas doesn't break the mold of the brand's identity, which is fine by us: There's nothing this aspirational in Vegas. Jacques Garcia's decadent design is a welcome addition to Sin City, expressed in the 293 rooms with familiar custom furnishings, steamer trunk minibars, and original artwork courtesy of the curatorial eye of Paris studio Be-Poles. What is unique to this property is the casino, which sits under a Tiffany glass ceiling and is imbued with peacock references—a symbol of good luck. Chef Daniel Humm makes his Vegas debut at the restaurant stocked with a meticulously edited colelction of books and an 18th-century French antique fireplace and staircase.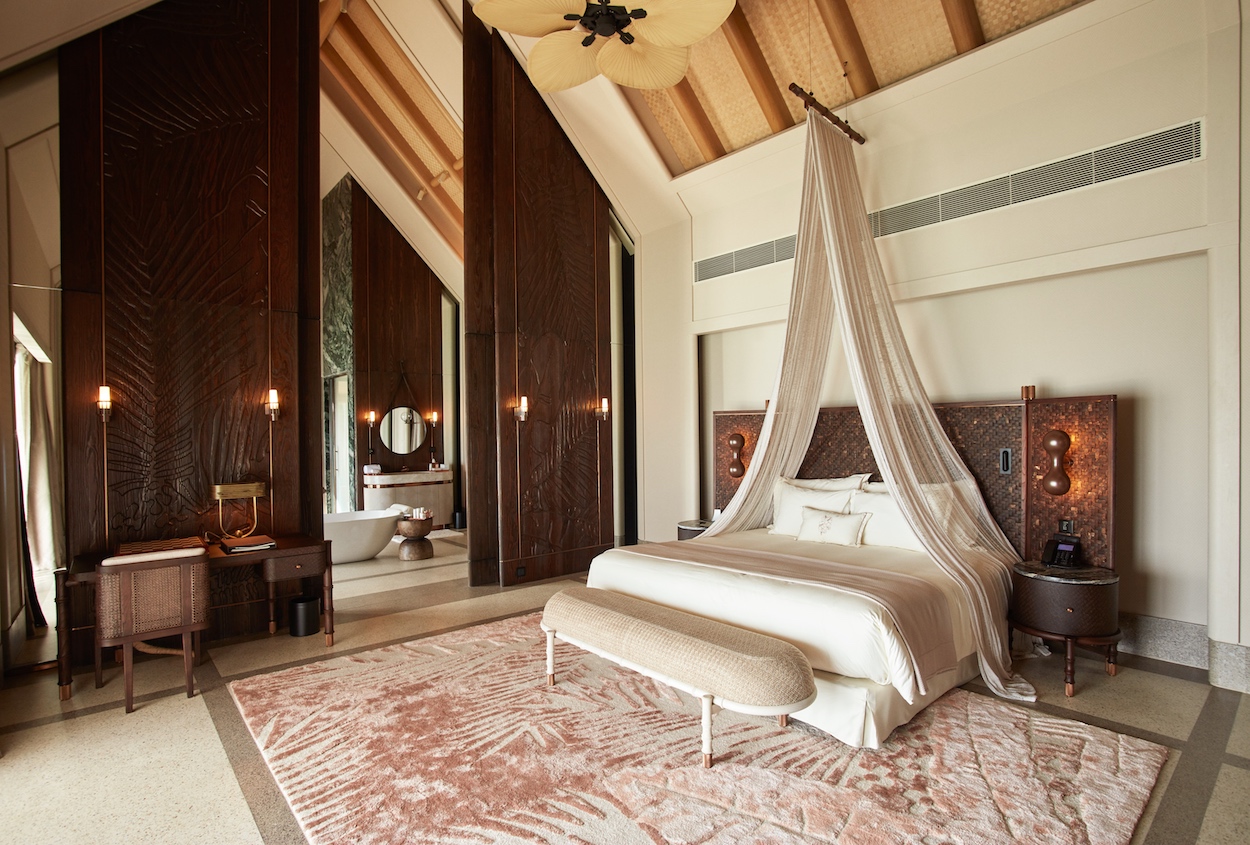 Jaoli
Raa Atoll, Maldives
The Maldives has long been a far-flung luxury getaway for the elite, one with a rather predictable design sensibility. The thatched roofs are still a common sight at the all-villa Jaoli, but underneath them guests will find a more sophisticated design by Istanbul-based Autoban. The art program is a step above, too: Curators Zeynep Ercan and Asliala Onur of No LaB commissioned such leading talent as Misha Kahn (underwater coral sculpture garden) and Porky Hefer (manta ray–inspired treehouse) to craft pieces that are scattered around the grounds, to be discovered using the hotel's art map.